What is the next big thing in fintech?
What is the next big thing in FinTech?
Just a rant. I had a chance to attend a recent event which is the 9th Annual Middle East Banking Innovation Summit 2019 (MEBIS), in Jumeirah Emirates Towers Hotel, Dubai Organized by Expotrade Middle East.

It was a two-day event but sadly I could only visit the first day (3 Sep) for this innovation event, because I was occupied with the office work the second day, and I had to cover for my colleague who would join the second day.

There were various topics, but the highlights were around the latest technologies. Speakers shared their experience about the Blockchain and the innovation that they foresee along with Artificial Intelligence (AI). But the day started with the coffee and snacks.

Speech was OK, business and technology presentations were interesting, and speakers were amazing to talk to. When you are at a position of knowledge and innovation, one should practice the delivery of speech that can keep the audience glued, to a role that required more gravitas than grandiloquence.

Yes, I mean, I believe content may have been good however many experienced gurus lack the delivery of the speech. Which was amiss, I find.

I tried listening to all, but then I started to feel asleep because of the boring speech or lack of oxygen thereof. One and a half hour into the technology summit, the room which appeared to be a large hall in the beginning, now looked like a small pantry people upon people. It quickly became overcrowded and I think AC also stopped working at some point. Could have been better.

Given the circumstances I took the opportunity and allowed some other person who was wearing Dubai Islamic Bank's badge to sit at my place, while I elbow my way out to see if I can talk to some of the technology speakers that I liked. I find it great talking to experienced people and the amount of the knowledge you gather is astronomically exponential.

Discussed about the existing market from the Channels and its Implementation perspective on what is "in". Highlights, that I still remember is Murteza (consultant), Alikhan from IBM, Saqib Khan from Backbase, and Phil (a baba) from FiServ. Great people to talk with.

Meanwhile lunch, the food was OK, and felt like a tick in the box; I expected a little bit more of a taste given that its Jumeirah Hotels. I did collected the souvenirs from around the stalls, mugs and pens and diaries, of course.

And discussions continued around features offered, market trends, however one thing was becoming clearer to me, and quite interestingly, that none of the them was talking about the customer onboarding process. I was talking mostly from online banking platform from Corporate (B2B) perspective. What happens when a corporate is offered Online Banking platform? I asked this to Saqib Khan from Backbase. Yes, the features are there around Cash and Trade, however there was no focus on the onboarding process.


Retention is the game.
It is important because once a client goes live with the online platform, amendment starts to pour in. The game is about retention. It took me a while to successfully explain to them why it is important to a bank. Retention is now the game. Especially the subsequent amendments that a corporate goes through.

Based on my experience in the corporate world especially in this region (GCC), it is the "ancillary requirements" that affects the most. Which eventually becomes a deciding factor for a customer to either stay or move on the next FI. How delighted is your customer?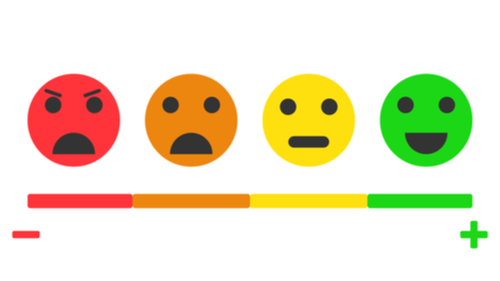 Listening to and talking with different vendors and people around, my surprising observation was that, none of them were focused on Corporate Banking online platform end to end, simply because they did not understand the full cycle. They kept on debating about the "features" in the system.

"O' god! Forgive them for they do not know what they say" – Bible Luke 23:34, I thought to myself.

What happens before and after online platform is provided to the customer. What happens once client is live? On a day to day business as usual (BAU) basis. They did not seem to know. Yes, Murteza talked about Client Experience, but that was focused on Retail Customers. Backbase, although they have products around Cash as well as Trade, and has been claiming top position in the market for last couple of years, but when I dug deeper (it was an interesting conversation since it's a BAU for me) they lack what I wanted.


All answers were very cogent and experienced but were limited to payment engines, or trade, and the handy options in online banking, reporting. Everything that a customer would ask for, yes, a lot of features but sadly incomplete spectrum.

They were oblivious of how a bank (or an FI) onboard their corporate client, and the onboarding experience in its entirety. Couldn't quench my intellectual thirst and left many questions unanswered such as:

•

How smooth is their corporate on-boarding process?
•

What happens when there is an amendment request?
•

How easy it is to add/remove user, or accounts; or amend the signing mandate or multi-entity?
•

Does it track the corporate's history requests? or allow online requests?
•

And more, of course.

I am not talking about coding software customization here. Simply put: how quick is the turnaround time, for let's say add an authorized signatory in the online banking channel in one of the multiple-entity? It is linked to Signature database? Or can this be loosely linked to signature database?
If the functionality is complex it is, the more difficult and time-consuming and error prone it becomes.

In this competitive region which is overcrowded (50+) with banks, and this era where removal of an app is a finger-tap away and install an alternative with better experience. Now, the game is about retention with exceptional customer experience. This, it seems, they did not understand.

So I left it there. If you want to know what happened afterward please read What banks want in innovation and technology?

My takeaways
It was a good session. My observation is that all these experienced vendors is missing the most important aspect of onboarding. Because remember? Retention is the game. It is easy to sell, but difficult to retain a customer. Amid all the techno-services, this basic functionality becomes a natural (a given) requirement by the user, and hence is of essence. I believe it was lacking overall.

Next, I will talk about the interesting chats I had with IBM Blockchain Innovation Director Saqib Alikhan. And if you are a bank considering to "build or buy" feel free have a look at this post
"Banks? How much does it cost to build your own Corporate (B2B) Online Banking platform?"
Have a wonderful weekend.